Pinewood Studios was everything we love in a project, starting with a blank canvas and working with our client to realise their vision of completely transforming the space.
It was no surprise that Pinewood wanted a statement area which was bold and based on a production-style theme. To achieve this, our interior designers incorporated premium finishes, eye-catching design elements alongside feature lighting.
The servery counters were tiled in a herringbone pattern with a monochrome colour palette, bespoke pendant lighting was manufactured using film reels. In addition, quirky design pieces were added such as the neon signage, which were a modern reference to marquee lighting, illuminating "now showing" on each counter.
The film production theme was further embellished with stills of a black and white film leader countdown being used to produce floor to ceiling graphics, while the industrial style was enhanced with the mix of metal and wooden furniture.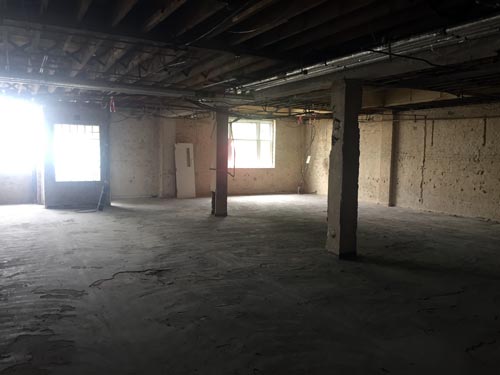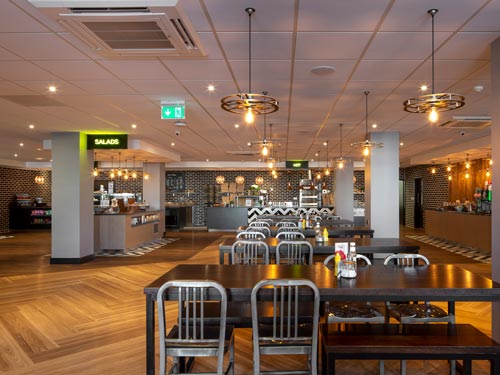 Check out Instagram for inspiration